Mon – Sun: 9:00am-5:00pm
Home Package Pricing Add-Ons Deals Gallery Tips FAQs About Contact
---
COVERED PARKING REQUIRED
---
Services
---
Best Auto Detailing in San Gabriel Valley
OCD Shine is San Gabriel Valley's #1 rated paint correction and paint protection specialist.
Paint Correction: OCD Shine's high-level paint correction techniques leave paint finishes with unbelievable color, gloss, and depth. Swirls, water spots, salt stains, light scratches (ones you can't feel), light oxidation, and other paint defects can be safely removed while preserving your vehicle's clear coat.
Paint Protection: The detailing Package includes a full synthetic sealant which offers 6 months – 1 year of protection while ceramic coatings protect your paint for 1(+) year(s). Every coating OCD Shine uses is Made in the U.S.A. for outstanding durability and no compromises. Never settle.
Best Interior Auto Detailing In San Gabriel Valley
OCD Shine is San Gabriel Valley's best interior detailer. Most detailing businesses in San Gabriel Valley use wet extraction to lighten stains because wet extraction is quick and seemingly effective: a lot of times it's recommended for lease returns and when high customer turnover is a priority. But if too much cleaning product is used (your fabrics are still damp when your vehicle is returned), then stains and smells will return in 3-15 days (sooner if water is spilled on the stain spots after cleaning) because while some stains might lighten, the majority of bacteria, mold, and fungus has been simply wicked further into the cushioning and fabric rather than extracted outwards.
On the other hand, because OCD Shine only books 1 vehicle a day, your vehicle will have enough time for proper extraction techniques that yield permanent interior results. The detailing Package includes: steam cleaning, non-toxic and biodegradable shampoo with deoderizer, and dry extraction. OCD Shine's professional car interior detailing in Los Angeles also covers: baby seats, strollers, and wheelchairs. Chemical-free interior detailing is available on request.
Safe Exterior Auto Detailing In San Gabriel Valley
OCD Shine uses the same drought-friendly emulsifying rinseless hand car wash method that many Southern California detailers rely on to conserve water and to avoid chemical runoff into sewage systems. Be wary of cheap detailing in Los Angeles that uses wash formulas and methods that can put heavy scratches on your paint. The rushed and heavy-handed nature of local car washes and cheap detailing in Los Angeles is particularly concerning for dirty cars with excessive dirt and grime.
Eco-Friendly Interior Deep Clean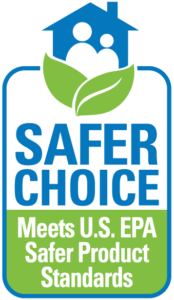 As a general rule, OCD Shine's interior detailing services avoid the use of harsh chemicals whenever possible. Due to human toxicity and bioaccumulation concerns with stain-guards and fabric protectors, OCD Shine doesn't use any fabric protectors or stain prevention interior car care products.
Chemical free interior detailing is available as an option too: good for the environment, you, passengers, and pets.
Ethically Sourced & Sustainable
OCD Shine is proud to provide ethical and responsible car detailing in Los Angeles by refusing to use wax. Wax is naturally derived from palm trees grown only in Northern Brazil. Brazilian workers who collect and refine wax palm leaves are subject to low wages and extremely poor working conditions. Also, while wax look great on cars due to temporary fillers that mask swirls, because they're an organic product, they're the least durable type of paint protection, usually lasting a few days or until your next wash. Wax has been replaced by sealants since the 1970s but car care manufacturers and car washes still aggressively push wax sales because of their high profit margin. Because of the unfair sourcing and poor quality and durability associated with wax, OCD Shine doesn't use wax and instead uses only American-made sealants and American-made ceramic nano coatings.
Professional Grade High-End Detailing Products
When it comes to car detailing in Los Angeles, OCD Shine only uses the best: high quality USA-made professional grade compounds, polishes, synthetic sealants, and ceramic coatings. Cutting corners isn't allowed here at OCD Shine – cheap detailing products and methods aren't ever used on your car and no process is ever rushed.
Honesty & Peace of Mind
OCD Shine is San Gabriel's ONLY licensed mobile detailing business. If you see other mobile auto detailing businesses in San Gabriel, then these businesses are NOT licensed with the city and may not be insured. The few that are actually insured usually have coverage with small insurance companies who have cheap premiums but are less willing to pay out claims than larger companies. Have peace of mind knowing OCD Shine is insured by State Farm, one of the nation's largest insurance providers.
During the preliminary vehicle inspection, OCD Shine notes any damage your vehicle might already have. OCD Shine respects your vehicle & personal belongings and hasn't ever received any damage or theft claims. This is because OCD Shine is a small family-owned business operated entirely by owner Jerry, which means he would never do anything that could potentially jeopardize his business's reputation.
Professional Advice
Check out OCD Shine's blog for the best detailing tips: free no-nonsense car wash tips and detailing guides – including some of the best kept secrets the professional detailing industry wouldn't want you to know about. No marketing hype, just honest and straight up advice based on real-world experiences.
---
Meet Jerry
Hello! I'm Jerry and I'm proud owner/operator of OCD Shine. I'm a car geek with a passion for extreme clean. I'm an enthusiast of all makes and models- if it's got a motor, then I want to detail and drive it. I've been drifting, repairing, and detailing cars for over a decade. Lately, I've done a bit of light off-roading and I can't get enough of it! My dream is to drive a Nissan 180sx in Japan one day. Besides cars, I enjoy: hip hop & classic rock music, Star Wars references, and spending time with my dogs.

-Jerry S.
---
OCD Shine Reserves The Right To Refuse Service
---
Home Package Pricing Add-Ons Deals Gallery Tips FAQs About Contact
---
Mon – Sun: 9:00am – 5:00pm
---
OCD Shine
San Gabriel, CA 91776